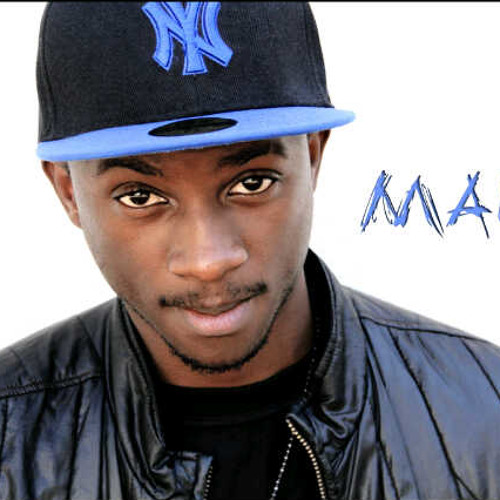 In what turned out to be the most interesting segment of our A – interviews segment,we hooked up with one of Raps finest, So' Good's own Hip Hop prince, straight from Lusaka Zambia. Marvel blessed us with an entertaining one on one. When intelligence and ambition are coupled with humour nothing can beat that. Go ahead and get to know one of Africa's lethal spitters!
AAA : Let's get this rolling Merv, please tell Africa who and where you are from.
Marvel :Well my Government Name is Mandona James Kasamanda and I hail from Lusaka Zambia. The city of greed, hustlers, rare love & blind hate.
AAA : How long have you been in the rap game?
Coming close to 2 years now
AAA : I see, and what made you get into the music industry?
I was forced, politically incorrect but honest answer. I used to battle and post freestyles online so I won our citys first legit online battle competition and was crowned the 'swagg king' sadly. So a few people took notice from my posts and began to push me to do songs. My 1st ever recorded verse was a feature on a cover of red cafes 'I'm ill' on a friends mixtape. The song has never come out lol. After that I began trying to push my booth skills, a friend of mine invited me to a studio owned by his elder brother, the well known superman. The name of the studio was So Good Ent. The rest is history as they say.
AAA : Safe to say you were set to conqour rap from the word go. Anyway, most rappers rarely play music instruments, is it the same case with you?
I used to play a piano as a child but circumstance faded those skills, I am trying to find time to rekindle that friendship.
AAA : Hahaa, okay. Looking at the game now, there are so many rappers already, what new are you bringing to the table?
Hip hop right now is in a trap state. Pun intended. Authenticity lacks and everyone is selling a dream rather than relating to the listener. I want to bridge that gap, I want to be able to touch a mind with a punchline or metaphor, touch a heart with a good story and motivate a youngin' to push themselves and be what they want to be through my lyrics. I won't ever label myself as a certain type of rapper even though I'm labelled as a "punchline artist" by the shallow. Its just something I love to do and I'm tryin to show the right way to do it. Lol
AAA : 'Punchline artist' should be a cool name lol, that aside,  how did you come up with your style?
I used to watch a lot of battle videos as well as listen to Pac and Eminem at a young age. So that aggression is portrayed in my rhymes. There's always a shadow rapper I'm aiming at and shooting down. Lol
AAA : Now I see where the battle blood emanates from. How has your music evolved since you began?
Yes it has a lot, I'm more of a menace than I was in the beginning when I was testing the waters to see if they were shark infested. Right now I'm the shark. I have a wider and almost unlimited range of writing ability and the array of artists and producers at my disposal allows me to delve into new concepts and ideas each time I walk into the studio.
AAA : Quick check, what embarrassing songs might I find on your MP3 player?
None whatsoever, if there's anything perfect about me its my music collection. I have everything from Lauren hill to Giggs to Lupe. All special all art. No corny music.
AAA : Really? What genre of music can't you stand to listen to?
Modern hip hop and pop, which have now become the same thing.AAA : Sounds legit considering your music collection So how do you view the game right now, especially the scene in Zambia?
There's a lot of rappers but very little art or intelligence. People are stepping to the mic for all the wrong reasons and that upsets me. Another reason for the lyrical aggression I guess. Things are changing but ever so slowly.
AAA : That basically sums up the situation in the whole of Africa man. Then there are these other talks that the entertainment scene is surrounded by dark forces, any comment on that?‪
Dark forces? Lol nah I don't delve too much into that fantasy field, a small mind will believe anything the next guy will. God protects his own. I'm covered.
AAA : Glad to hear that, great faith you've got Marv. What about the enormous number of great artists around fighting for the spot, what do you consider determines who gets to the top?
In our current 'game' its who you know and what you do for them. Our country's moral foundation is porous. Selfishness is a norm and change is always feared. So most times hardwork is not enough, you have to conform to a few things that you don't like.
AAA : That picture looks clearer. Apparently, today's music is about collaborations, who would you love to work with on a project currently?
Cactus, Cactus,  Cactus! I've been sayin' this forever but I keep NOT making it happen. Lol a song with my nigga scarlet wouldn't be bad either 🙂
AAA : Can't wait to listen to either. Performance-wise, what has been one of your most memorable stage experience?
Umm last year 2012, Salma's Wonderful World video launch at Pansupa Lounge, the crowd loved me and I fed off it. Magic. I could quit rappin' off that satisfaction alone. Lol
AAA : Must be a great feeling. Music aside, what hidden talents do you have?
Lol I'll leave some out in case there are kids reading. I'm really good with fixing computers, and by really good I mean I can.
AAA : Hope they read between the lines, hahaa, and would you date a fellow celebrity?
Too late, but we don't consider ourselves celebrities yet. Just rare talents, for now and forever. 🙂
AAA : Well….. Umm which country in Africa do you think has the hottest ladies?
Botswana, I will not explain anything. Lol
AAA : Com'on, you got to let other brothers out there know what they maybe missing man? Anyway, where is that ultimate chill spot for Merv in Africa?
Namibia, quiet but awesome when you wanna lose it.
AAA : Right next to Bots, I see what you did there. Have you ever been busted by a fan while doing crazy stuff?
I do crazy stunts WITH my fans lol
AAA : Make a single wish for Africa.
Empowering the weak.
AAA : What is your ultimate goal at the end of your career?
To be memorable.
AAA : That was fun Marvel, it's about time I get back to my Amarulla. Hope to catch up with you real soon so we can talk more about your mixtape projects, why you consider yourself the Hip Hop Prince and ooh,Botswana shawties!! Go ahead, give a shout out……
Shout to Bros Inc, that's my inner circle and my familia. Shout out to my woman for keepin' me on my toes. Shout out to my fans for keeping me hungry. Shout out to my team So Good. We Are Music!! WAM!!!!
Follow : @Marrvel
Facebook : M.A.R.V.E.L