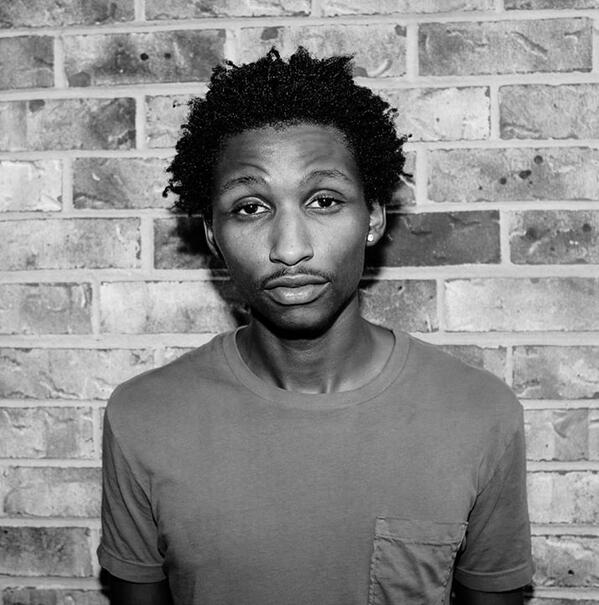 I once met this brother during a cypher session they were shooting with my homie Shukid, Coolkid Taffie and K. Jones and I instantly loved how he was at ease with life. I remember Kimya commenting that Africa is not just ready for the immense talent the kid has and true to that, I second him. Well Africa, let's get a taste of the Juice as we kick-start this wonderful year where dreams are destined to come true. Get your tumbler ready and meet Barak Jacuzzi of THE MOJUICE MOVEMENT!
Before you fill our cups, let's get to the introductory part first please?
My names Barak Jacuzzi, I hail from Nairobi Kenya but I was born and mostly raised in South Carolina.  I've always lived between America and Kenya my entire life though. MoJuicee.
Now serve the juice, for how long have you been doing this by the way?
Literally I've been in the music industry since I was a child.  My mother has multiple gospel albums.  I made my official debut into the industry once I decided to return to Kenya and kill the game full time in 2011. I had no real plan as to how I was going to begin to concur the music industry but through persistence and being In the right place at the right times, I quickly began to gain notice through cyphers, rap battles, and music I was making here and there.  Before I left in December of 2012, my debut single 'The Juice' was getting radio play and I had built great relationships with good people in the industry. MoJuiceeee.
And what made you decide to serve this juice broh, like really why did you get into the industry?
I love to entertain and I'm a born entertainer.  I'm not only a musician; I'm a comedian, event host, radio host, videographer, and much more all in one.  I'm in love with every part of entertainment media. Besides the media field paying well to those with the juice, it's truly what I do. MoJuiceee.
This juice is surely all rounded, seems it's not ending anytime soon. Does it extend to musical instruments too?
I wish it did. I used to play piano as a child but I never stuck with it.  I can play the drums by ear but I can't read music or anything.  My mom plays guitar and keyboard so I really don't have an excuse.
You will come around to it, within no time really. So what's so unique about your music, like why should everyone taste this juice?
I think it's my style as a person and musician.  I'm such a combination of different cultures all in one that it really shows in my rhyme style and content.  I bring a certain flava to the table you can't taste anywhere else.
My music style is a new age funk, hip-hop, afro-juice combination.  I haven't made much music for 2013 because I had to transition back to living in the States but the music I'll be making in 2013 will be incredible.  I've really given myself time to grow in experience and take notes from artist making hits worldwide.  MoJuiceee.
How did you come around to creating this juice that you serve so willingly?
When I was in secondary school I would listen to the music getting radio play in Kenya and I knew I was better than all of it.  I told myself I would always give my songs African flavor but it had to come harder than that.  So my style is a mash up of all my insecurities of others making better music than me.  I just try to give my songs levels and not just 3 versus and a3 choruses. I really believe you'll hear my growth in my next project set to drop soon. MoJuiceee.
Even wine matures with time, has the juice gone through that?
The content has grown.  I've learned a lot since I first wrote The Juice in 2012.  I believe it's more versatile now; I'm trying to create music everyone can enjoy not just the youth.
Quick check Barak, what's that embarrassing music on your MP3 player right now? 
Man idk.  I got some funny old school songs on there.  I don't think any are embarrassing though.  I love old school music, funk, sycadellic type stuff.  So you would just find some songs that you knew nothing about.  Or some old music I never released because it wasn't good enough.
You have a unique taste, is there a specific genre you can't stand listening to?
I appreciate all music for what it is.  But I can't stand yodeling. Country, cool. Rock, cool. Rap, cool. Jazz, cool. R&B, cool. But yodeling haha it's just not for me.  Only if I marry a super fine Norwegian chick or something and she gone still have to keep it down! lol
Never had of it even lol. What is the industry situation like in Kenya right now?
The music scene in Kenya is good but it's not Great.  We have great culture and great musicians but we don't support our home town artist strong enough.  Artists in Nigeria and South Africa get so much love from their people.  Kenyans don't do that enough.  That's why we have no Channel O HQ's, TRACE HQ's, or MTV Base HQ's stationed in Kenya yet.  The industry isn't ready to sustain a music company of that magnitude. I am happy to announce that we are up next though. There isn't any other country in Africa coming with the fire and style of Kenyan musicians. It's only a matter of time before Kenyan artist begin to tour African headlining their own stuff or becoming nominees for more and more African award shows.
Really looking forward to that period. Any comment about all these talks about dark forces?
Haha yes the entertainment industry is shady but so is life man.  Simply you gotta know who you are and what you believe in otherwise you gone get manipulated and pulled in so many directions that you don't even know yourself anymore.  I don't believe in that dark forces b.s though ahhaa just bad vibes and karma. Be good to people and good will find you. MoJuiceee.
Is there any decisive factor on who gets to the top?
It's a combination of talent, hard work and God.  You got to know the right people and you have to have talent.  If you can do those two and receive God's favor you'll make it in this industry.  Networking and incredible timing is key. Most of the big connects to radio personalities, other artist and big producers came about from me being in the right place at the right time with a lot of talent to show for it.  If you're not cut out to working on faith, the entertainment industry isn't for you.
What about collaborations, are you for the idea and who would you want to work with?
I think it's great. More people got to come together and spread music.  I would love to work with AKA from South Africa and Wizkid from Nigeria though.  There are plenty other artist I would love to work with but they are at the top of their game and the top of my list. MoJuiceee.
They are very great artist and the result sure can be amazing. Let's talk performances, any memorable one you have done so far?
I would have to say the night me and my brudhaa Octopizzo did like 4shows in one night.  We were both performing at the 2012 Kisima Awards and after we performed we were back stage chopping it up.  He was like, "yo I got like 3 more shows tonight you trying ride?" I'm like smell yeahhh.  So we went to three different universities that night with the last performance being a 5 a.m. performance at Mount Kenya University and it was crazy.  The energy was mad!!! When we left people chased us like the beetles it was just a wild night/morning.  That performance is on youtube actually… if you go to Ocotpizzo TV the MKU performance will pop up.
Just watched the clip and the energy is insane yoo!! Music aside, what other juice do you supply to the public?
Beyond music, I write TV shows, scripts, I act, and do comedy… a lot of people in America don't even know I do music because they've seen me do so many other things.  A few months ago I auditioned for this talent show at my university and when I got up there and said I'm going to perform a song, almost everyone was like "DO STANDUP, DO STAND-UP" Haha I thought that was funny.
You sure are an all rounded entertainer. Into matters of the heart, would Barak date a fellow celebrity?
Oh yeah I love power couples. My ex isn't famous yet but she is definitely a well-known celebrity make-up artist and on her way to becoming a top brand anywhere.  MichelleNjoroge.com she got skills for anyone looking for makeup artist, stylist or an image consultant. But besides that shameless plug yeah I would date a celebrity.
Hahah, but you are a real man for that, anyway which country in Africa do you think has the hottest ladies?
Whooooo that's tough.  Man ima have to say Ethiopia.  They make some sexy ladies dawg! I can't flex.  I love my Kenyan women and all but whoooo Ethiopian women doe.
Everybody loves Ethiopian shawties!! Where would you be found chilling around Africa, maybe with your boo?
Idk. I know ima go to every country in Africa before I leave this earth so I'll stick to what I know till then.   That would be Kenya. Home is the best!
Have you ever been busted by a fan while doing crazy stuff?
No comment.
Hahaa, I know what that means. What's your wish for Africa?
I wish poverty didn't exist. We got so much money kept in such small circles. It's terrible.
Let's hope for that to be a reality one day. Talking about Africa, what can help unite us?
The youth. It's now our job to change the old ways of tribalism and political corruption.  It's a new age and soon enough we will have all the power.
We hope they are listening, now back to music, what will make you feel contented at the end of it all?
I plan to be a mogul. I wanna own a media house.  I want Barak Jacuzzi to be a brand.  My plan is to be the best director, musician, comedian, actor, designer and businessman in the world.  I will too.  All in God's timing.
I see a future Puffy hahaa. Man, this has been an amazing start to this new year. We loved every bit of it and can't wait to have you back again soon. Kindly refill our cups as you end this with a shout out brah.
Uhhhh shout out erbody who supports the MOJUICEE MOVEMENT and you guys for the interview. Idk how y'all heard about me but das wusupp. We'll deff do more work together in the coming months/years.
InstaGram: BarakJacuzzi
Youtube: BarakJacuzzi
Facebook: BarakJacuzzi
Twitter: BarakJacuzzi
……………………….BarakJacuzzi #Erthang