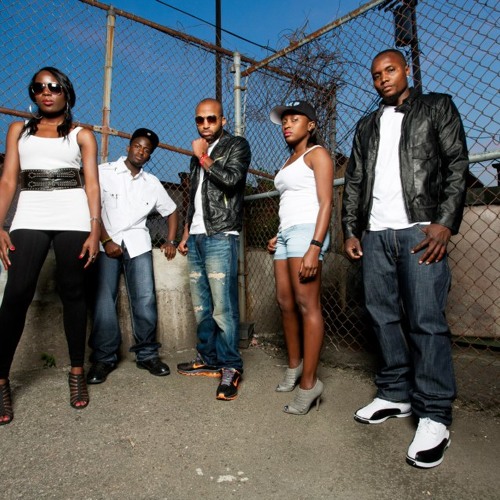 I stumbled upon some artists and I curse myself for living under a rock. Like seriously, how do I even excuse myself for not having heard of some music? In Kenya, they say ignorance is no defense, that makes very guilty without no need of proof of innocence. But I'm here to redeem myself, in the presence of Africa, my Motherland 🙂 Early in the morning and I'm preparing my to do list and as usual, I gotta find some music to listen to while at it. I get to my favorite place, twitter to click on some random music link and it directs me to Nelly from C.E.O's cover to Drunk in Love. The lady has vocals for days, I must say. What plays next however, is why I'm here writing. Batabazi!!
Apparently, there is a very distinguished Ugandan Hip Hop outfit based in Boston, Massachusetts. I am appalled. I click play and listen, listen and listen. Then i do what i always do in such situation, google "batabazi". I'm even more appalled now. So these five member team has been making music since 2007 and Holly is here claiming that he knows all African artists, yet it's till today that I get acquainted to Batabazi?! Damn, I'm speechless. So ladies and gentlemen, Africa as a whole, I present to you the wonderfully awesome group of Jerome Black and PG later on Gera, Tasha and Tha Mayor, collectively known as Batabazi. With three languages; English, Kiswahili and Luganda at their disposal, this crew is making the best out of the opportunities they have.
I'm listening to Heaven Knows, for the fifth time, as a write this. Heavy Hip Hop my guy, this is music at its finest. The lady, I don't even know their individual vocals so don't ask me her name, who does the second verse is up on that other level. And then their is that Luganda verse that just brings it home. Ooh I love this game. The question is, where has these guys been all along? Are we too blind to notice our own brothers and sisters making Africa proud in the foreign lands? Or is it just me who has been so concerned with the artists around here that I forgot to look across the horizon? Before you think about giving me an answer, listen to Move, and get swaying to this dance-hall fusion. The whole sound cloud catalog is a great listen. The icing on the cake however is African Drum!! Lawd I din't see that coming for real. Plus the video is stunning 🙂 Hey, I'm about to trip, watch it yourself.. major S/O to Batabazi, Africa salutes y'all..
Twitter : @Batabazi
Music : SoundCloud
Facebook : Batabazi
Follow me on twitter @WeAfrican